Photography
Tips for Planning and Capturing the Perfect Wedding Photography Location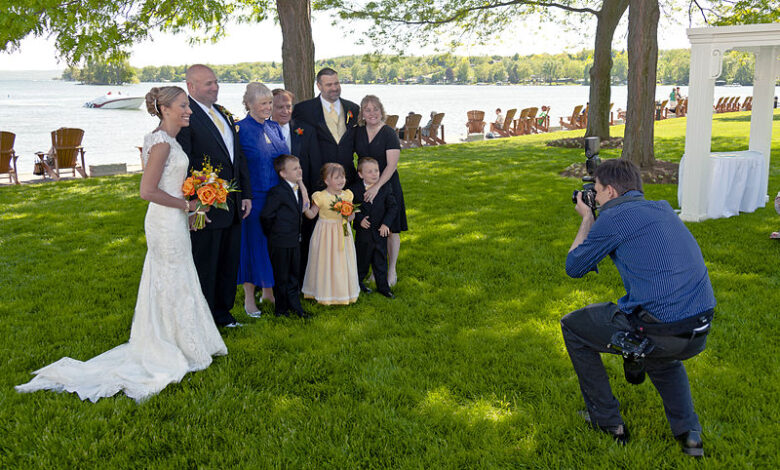 The location can make or break the pictures when it comes to wedding photography. If you are looking for stunning images that perfectly capture your big day, you need to find a great location. This can be tricky – after all, you want something that is both beautiful and unique. In this blog post, we will give you some tips on how to find and capture the perfect wedding photography location!
If you don't plan well, you could wind up with photos that are all taken in the same place, with no variety. Or worse, you could have missed opportunities for amazing shots because you didn't know about a great location nearby. Check Wedding Photography by Arli Quinn.
Perfect Wedding Photography
When it comes to wedding photography, one of the most important aspects is finding the perfect location. Not only does the location need to be aesthetically pleasing, but it also needs to have meaning to the couple. Here are a few tips on how to plan and capture the perfect wedding photography location:
The first step is to sit down with the couple and figure out what kind of vibe they are going for with their photos. Are they looking for something rustic? Or maybe something more modern? Once you know what direction they want to go in, you can start narrowing down your search.
Another important factor to consider is whether or not the couple wants their photos taken indoors or outdoors. If they're set on an outdoor location, you'll need to take the time of year into account. The last thing you want is for the bride to be shivering in her wedding dress!
Tips for choosing and capturing the best wedding photography location:
-Location, location, location! First and foremost, pick a place that means something special to you and your partner. It could be where you had your first date, got engaged, or simply somewhere that holds sentimental value. The more personal the location is to you both, the more unique and intimate your wedding photos will be.
-Do your research. Once you've selected a few potential locations, it's time to start doing some research. Look up popular times of year to visit each site and what kind of weather conditions are common during that time period.
-Think outside the box. When it comes to wedding locations, don't be afraid to think outside the traditional church or reception hall. There are endless possibilities for unique and beautiful places to exchange vows, so get creative! Whether you opt for a scenic beach, a rustic barn, or even your own backyard, the sky's the limit when it comes to finding the perfect location for your big day.
To Sum Up
Once you've considered all of these factors, it's time to start scouting locations. This is where having a good relationship with your local vendors comes in handy. They likely have a list of locations that they've used in the past and can recommend based on your specific needs.