Travel
Best Relaxing Benefits of Taking a European River Cruise in 2022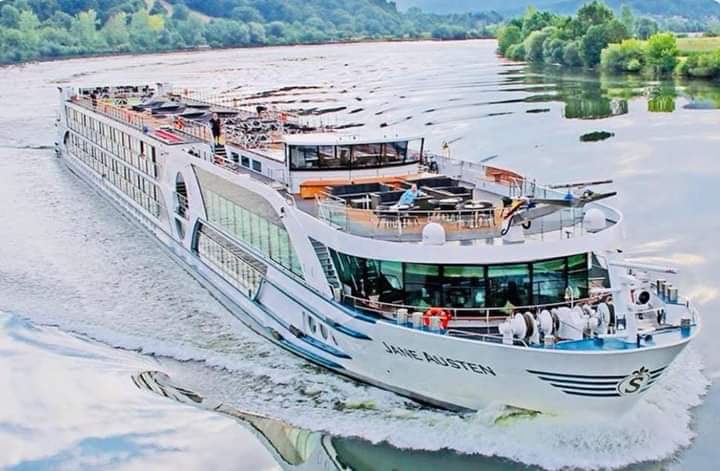 Many people are choosing to enjoy their holidays on a European River Cruise. Cruising is a great vacation option for people who want to see beautiful attraction sites in many cities and countries, as well as experience leisure and luxury in one trip. The world has so many interesting and captivating attraction sites, including Europe. If you want to explore the vast continent and get the best travelling experience, you should start booking your trip today. Some relaxing benefits of embarking on a voyage include;
New captivating destinations daily
Voyaging is never going to get boring because it offers a very unique experience of visiting many different countries, towns and cities in one trip. You will explore many different tourist attraction sites. You will be able to disembark and interact with the locals, take pictures in breath-taking places and take in the sights and sounds of different cities and towns. When you go on a voyage, you will explore multiple countries and famous cities in one trip.
All-inclusive prices
There is no better way to enjoy your vacation, honeymoon or holiday than paying for everything at once before embarking on the journey. All the important expenses will be included in the initial fare, including transport costs, excursions, entertainment and drinks. Different ship companies include different things in their initial fare. Some packages may include the pre and post accommodation costs. Therefore, after booking your trip and paying the initial fare, all you have to do is relax and get ready to enjoy the spectacular views and immersive travelling experience.
Luxurious food and accommodation
Some ships are known as floating hotels because of the 5-star services offered onboard by experienced and trained crew. Many ships offer great rooms and high-quality services to all visitors. Moreover, you can get a room that has a great view and sightsee in the comfort of your cabin. Additionally, the experienced chefs onboard offer great gourmet food from different parts of the world. For instance, many ships match the food they serve onboard with the cuisine of the location you are currently passing through. Most voyages are about 8 to 14 nights long but you can choose a longer trip if you like.
Great amenities and services
Many ships accommodate few passengers so there will not be overcrowding. Moreover, your needs will be catered to by the concierge. Big ships offer amenities like spas, swimming pools, fitness centres, bars, pools and equipment for any water activities. Additionally, there are ships that have family-friendly itineraries, such as offering babysitting services to parents for a few hours so the adults can get some time alone to relax and enjoy the amenities. Those ships may have playrooms where children can enjoy each other's company as the parents relax.
There are many more relaxing benefits of going on a voyage. Some advantages include eating gourmet food cooked by top chefs, the all-inclusive prices, great onboard amenities and services, seeing multiple countries in one trip and staying in beautiful and luxurious cabins. If you are on a European River Cruise, all you have to do is pay the initial fare and follow the well-planned itinerary that ensures you get the best value for your money and memories that last forever.